KASHMIR SOLIDARITY DAY
Solidarity
Share this story:
---
To celebrate the Kashmir Solidarity Day, Director Student Affairs, PNEC Service and Civilian Students organized the "Declamation Contest and Quiz Competition" on 07 Feb 2020 at PNS JAUHAR Auditorium. The event was initiated to show the Pakistan's support and unity with the people of Indian-occupied Kashmir, their ongoing struggle for freedom and to pay homage to Kashmiri martyrs who have lost their lives in fighting for freedom. The event was started with the recitation of holy Quran followed by Bi-lingual Declamation Contest. The students actively participated and raised their voice for the rights of Kashmiri people, violation of human rights and their sacrifice.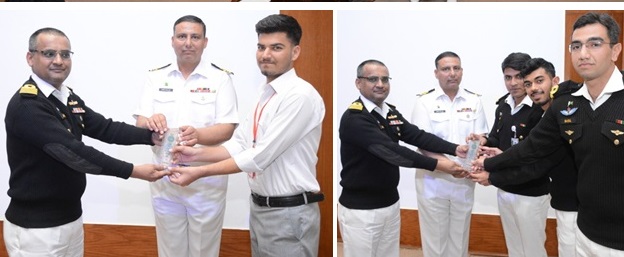 To spread the awareness about the history of Kashmir issue as well as current scenario, Quiz competition was arranged covering the following aspects:
· Martyrdom of Afzal Guru
· Martyrdom of Maqbool Butt
· Samjhuta Express Carnage
· World Day for Social Justice
Total 10x teams comprising of 3x participants each took part in the competition. The participants were well prepared and enthusiastically participated in the competition. At the end Chief Guest Captain Jawad Riaz TI(M), Dean Faculty of Electronic and Power Engineering NUST PNEC congratulated and appreciated all the winners and participants. To boost the morale of students, Trophies and Certificates were also awarded to Winners of the Competition. The event was attended by staff officers, faculty members, under Training officers and NUST students. The Kashmir Day was celebrated with full national fervour and patriotic zest by participants and audience as well.